Here's a conversation I had on the platform formerly known as Twitter recently that may elucidate and clarify some aspects of my worldview.
Felix the Mage:
"RNG + eternity" is an answer to all questions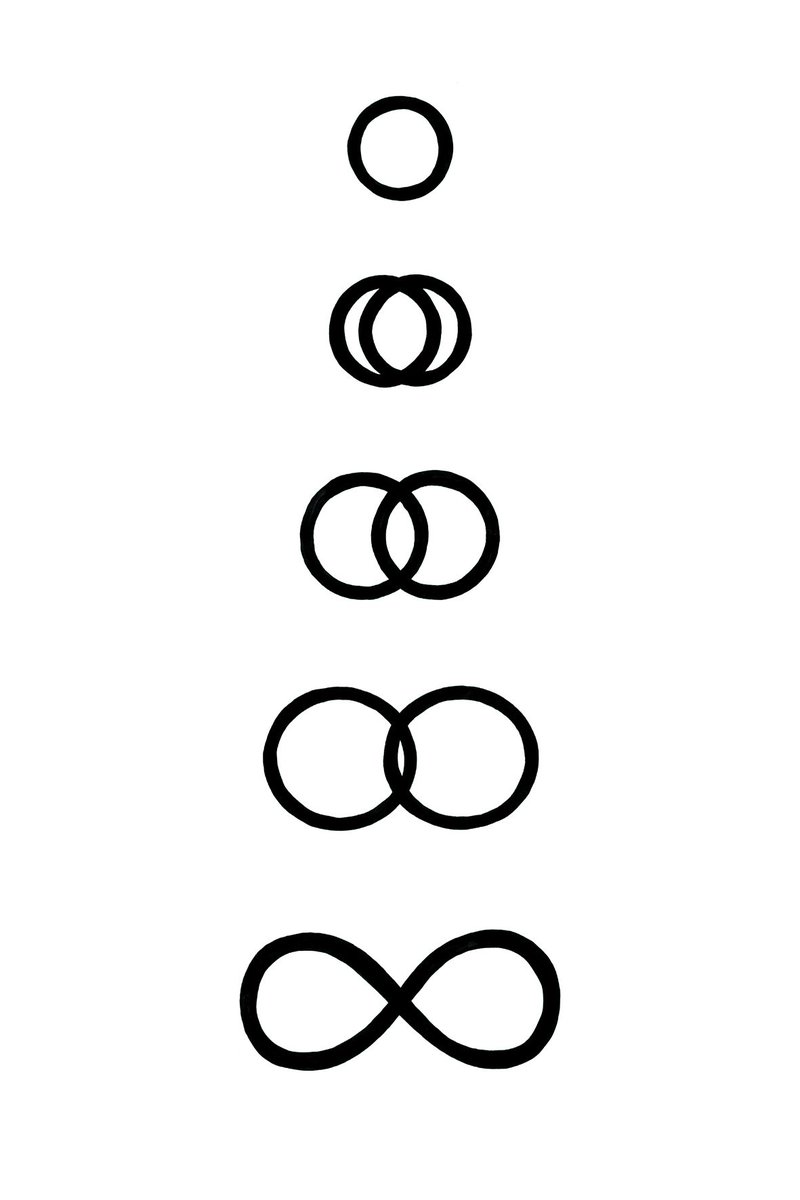 Me:
RNG as in random number generator? I'm not sure anything is actually random, though the metaphysical meaning behind quantum-random events is non-mechanistic. I'm not sure the modularized, indirect, and possibly deterministic randomness of an RNG suffices for a ToE, though

Felix the Mage:
The bell theorem excludes hidden variables, making the baseline of reality truly random… iirc
what we see are just statistical patterns emerging from our highly structured part of chaos
Me:
Doesn't Bell's inequality only exclude hidden variables in the context of quantum entanglement? Or at least it only does in the sense that it proves causality is non-local. This doesn't seem to exclude metaphysical "causes"/meaning behind randomness in general, especially since Bell's inequality applies to scientific observation/modeling, which pertains exclusively to mechanism, and what I'm proposing transcends mechanism.
Felix the Mage:
what are you proposing?
what is your point of view?
Me:
In a nutshell, life/the universe is so much more than the physical and what we can scientifically model. It's sublime, boundlessly mysterious, ultimately ineffable, and unimaginably rich in meaning in every conceivable sense.
Felix the Mage:
In other words, you still hold on to idea of human-like deity creating and caring about the world, else you find your life meaningless… and while I understand that sentiment, I found it impossible to attain.
Me:
I never said my deity was human-like 🙂 And I wouldn't stake the meaningfulness of my life on how much the deity cares, because his/her policy seems to be "anything goes." If God cared, life wouldn't suck so much.
Felix the Mage:
> It's sublime, boundlessly mysterious, ultimately ineffable, and unimaginably rich in meaning in every conceivable sense
That it is. And yet – it is still physical and scientific. The reality, in fact, is richer, more meaningful, more mysterious and more wonderful than any metaphysics could even conceive.

Me:
Yes, this is true, except that assuming it's all categorically physical and scientific is an unnecessary limitation and severely constricts its wondrousness (though you can do some mental acrobatics that seem to mitigate some of that loss wondrousness).

Felix the Mage:
There is no need for mental acrobatics. Maybe I just use "physical" too broadly. Maybe I should use "real" instead. Non-dual. I just don't see any separation between physical and "meta"-physical. It is a one undivided whole.
[backing up a little..]
Felix the Mage:
what do you mean by "metaphysical" here?
Me:
Hard to pin down. I guess I'm using it in the traditional sense of being beneath or beyond physics or the physical. Also, I mean something transcendental, spiritual, divine, conscious, maybe the collective consciousness. And it has to do with free will/choice/creativity, which I see as being fundamentally non-mechanistic/non-deterministic, yet not relying on absolute, meaningless randomness either.

Felix the Mage:
yeah, for all of this, you have to ask "where did that come from"… my answer is that it evolved (as all things we observe evolve) by random trial and error…
Me:
I think it probably evolved through a combination of conscious, intelligent/informed intention and trial and error, and even the trials could have been intelligently chosen rather than random, or a manifestation of pure freedom.

Felix the Mage:
and the conscious, intelligent/informed intention, being complex, always existed and didn't evolve from simpler elements? So you basically believe in theist god?

Me:
I believe that all that exists in the universe is ultimately life/consciousness. You can call it God, self, consciousness, the collective consciousness, the unity of all beings, the plurality of all beings, or whatever. I'm not sure I believe in a "theist" God, I'm not religious
Felix the Mage:
both life and consciousness are highly complex phenomena. Everywhere we look, we see complex phenomena evolve from simple ones. You can't go much simpler than RNG, while RNG is sufficient to generate both life and consciousness. Now show me some mental gymnastics 😉
[jumping back up to my explanation of what I mean by "metaphysical"..]
Felix the Mage:
as you can see in the world all around you, this randomness generates copious amounts of meaning

Me:
I can see the copious amounts of meaning, but I can't see that it all comes from meaningless randomness, that's an assumption.
Felix the Mage:
It is the simplest explanation and we see complex systems evolving from simple ones by random mutation/generation literally everywhere. This is just an extrapolation. No supernatural elements needed.
Me:
But this begs the question: We don't know that those "random" mutations are truly meaninglessly random to the core. As for the need for supernatural elements, the reasons for my metaphysical view aren't as simple/overt as scientific deduction
Felix the Mage:
Well, the thing is, over the aeons of eternity, many beings like gods were generated. By the same token – everything you can imagine, all that is possible to experience, could be generated. If you call this meaningless, be my guest, but it creates all meaning.
Me:
This could be more or less right. I tentatively think that every conceivable possibility and reality is manifest "somewhere." A generator that generates *everything* isn't necessarily random, but, from this perspective, which reality or situations you find yourself in could be considered random.
Me:
(Though in truth you find yourself in all situations everywhere, it's just each of your individuations isn't aware of being all your other individuations)

Felix the Mage:
If you assume anything other than "random" you make it more complicated than "random" =)

Felix the Mage:
yes =) (also, thanks man, this was the best talk on this god-forsaken app in ages 😉 )
---
A few notes:
1. I say a little more about the false dichotomy of totally meaningless randomness versus totally deterministic causality (regarding reality being necessarily a combination of those two elements if not wholly deterministic), as well as refute several other common issues people have with the notion of free will, in my 'notes on free will' post: https://myriachromat.wordpress.com/2016/12/13/notes-on-free-will/
2. To elaborate on my comment regarding Bell's theorem not applying to non-mechanistic causes, the idea is that the universe is to a large degree, perhaps fundamentally, non-mechanistic, but it appears mechanistic due to the behavioral consistency/order of fundamentally unpredictable things on a purely aggregate/statistical scale, such as the huge scale of our own observations, as we ourselves are absolutely huge, our bodies containing trillions of cells and each cell containing trillions of atoms, and the mathematical modeling of physics by its very nature is totally unable to assimilate any kind of non-mechanistic meaning, which is precisely why scientists resort to such ideology as quantum events comprising "absolute," presumably meaningless "randomness."
3. I realize, though I didn't take the time to point it out in the discussion, that Felix's comment that reality is totally scientific is nonsensical because science is merely a human endeavor to understand reality, so saying reality is "scientific" is pretty much akin to claiming that reality is literally composed of the scientific method, which is obviously absurd.
This mistake is actually very telling, because it reveals the scientism of our times, under which we confuse the scientific and empirical nature of our assimilation of the world, and the limited body of facts we've thus far acquired through science, with the fundamental nature of reality.
And not to mention that that claim of his, despite his later backpedaling to include all of metaphysics and everything imaginable under "physics," still comprises an unnecessary limitation on his part of what reality can possibly consist of. It implies that every aspect of reality is by nature (a) physically/empirically observable and (b) mathematically modellable.
4. Regarding my statement that If God cared, life wouldn't suck so much, the truth is that I do notice a large amount of divine intervention in the form of uncanny synchronicity to prevent certain things from occurring. So I guess God is active, but just not playing by the rules I would find easy or convenient. Apparently, God leaves it up to me to save myself. =/